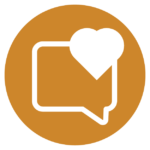 Customer Voice
Turn customers into brand ambassadors.
Online reviews are critical to the success of a local business. In fact, nearly 90% of consumers say they'll only consider using a business if they have an average rating of 3-5 stars. Smart business owners are getting serious about soliciting feedback, but asking customers for reviews can be time-consuming.
We offer a business tool that does the heavy lifting for you, so you can gather customer experiences to boost online star power and drive more business. Win the trust of new customers, collect valuable feedback, and show up where people are looking.
By asking for reviews, your customers become brand ambassadors and help inform the purchase decisions of other potential customers in your local market. 
Requesting Reviews is Easy
A local business' best advocates are their happy customers. Reach out to customers for reviews and watch your overall star rating on popular review sites soar.
View Pricing

Use your happy customers to win new customers: Leverage the voice of your brand champions to improve online word-of-mouth. Invite existing customers to share their experiences online so new customers know they can trust you.

Collect feedback to better your business: Ensure you're giving customers what they want and expect. Invite them to share their experiences and put their valuable feedback to work.

Build a targeted presence across popular review sites: Make sure your business reviews show up where your customers spend the most time. Focus on collecting feedback on the review sites that impact your business.

Help your business shine in local search: Maximize the SEO benefits of positive customer experiences. Gathering authentic reviews will help you show up in search so new customers can find you.

Reach customers wherever they are: Customer Voice gives you the flexibility to request reviews on the medium that works best for your customers — either text message or email.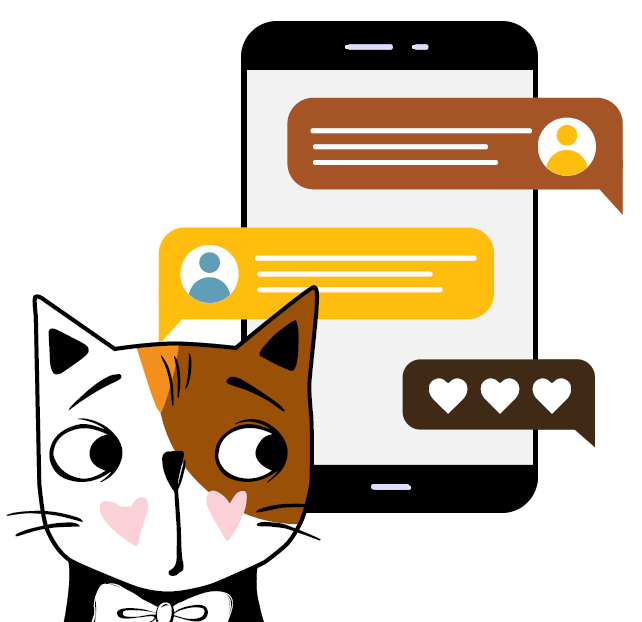 Advocacy
Word-of-mouth is the best form of advertising. A local business' best advocates are their happy customers. Reach out to your customers, and improve your overall star rating.
Contact Us
FAQs
Why do customer reviews matter?
Consumers often search online for a local business with recent reviews and an average review rating of at least four stars. If a business doesn't fall into that category, there's a good chance they're losing potential customers to competitors. To avoid losing sales, it's important to continuously generate positive reviews while managing the negative ones.
Why is it important to continuously generate new reviews?
For local businesses, having a steady stream of recent reviews is crucial. 73% of consumers say reviews written more than 3 months ago aren't relevant anymore. Customers want to see reviews that relate to the business as it is today.
How many email review requests can be sent per day?
An unlimited number of email review requests can be sent each day, however, Customer Voice Express accounts have a limit of 15 emails/month.
How many SMS requests can be sent per day?
Due to mobile service provider standards the daily limit of SMS requests is 150. When you are sending a large number of SMS requests per day, this helps prevent your number from being flagged as a spam account.
What methods are there to ask for reviews?
Customer Voice offers the following methods: Email (Express and Pro), SMS (Pro only), Review Generation Widget (Express and Pro), Email signature widget (Express and Pro), and Mobile Kiosk (Pro only).
Does Customer Voice require any additional products?
Listing Builder is needed in order for Customer Voice to access the My Listings page. Reputation Management is strongly encouraged to easily respond to the reviews left for your business.
What sites can I request reviews on?
You can request reviews on any sites that we currently monitor reviews for (click here for a complete list). Since you have complete editing ability of the email and SMS templates, you can include a link to any website that you would like.
What email address is used when an email review request is sent to customers?
For Customer Voice | Express accounts, emails will come from the email [email protected]. The name of your business will be automatically substituted in for "businessname". With Customer Voice | Pro, you can customize the "sent-from" email domain. Setting DNS records verifying the SPF, DKIM, and DMARC validations are required to use this feature.
What phone number is used to send an SMS review request to my customers? Is it from my business' area code and is it a 10 digit phone number?
When the SMS add-on is activated and ready to start sending SMS requests, we'll do a search for available numbers with the area code of your business and select one to assign to your account. In the case that there are no available numbers with the same area code, we choose the next closest location. It will be a 10 digit phone number.
What is A2P 10DLC and do I have to register?
A2P 10DLC refers to a system in the United States that allows businesses to send Application-to-Person (A2P) messaging via standard 10-digit long code (10DLC) phone numbers. In an effort to create a more trusted and regulated ecosystem, A2P 10DLC requires businesses to register their business information and campaign information with the carriers. There is no need for your business to register, as the registration process is built into Customer Voice.
Let's build your brand together!
We work with your team to get a solid understanding of your business and develop a marketing strategy that guides people through the customer journey, turning them not only into customers, but into ambassadors of your brand.
Contact Us