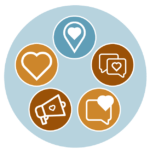 Multi-Location Brand Management

Our Digital Management Platform is the perfect solution for anyone who manages multi-locations including Brand Managers, Franchise/Franchisors, and multi-business owners.
Get a big picture view of the digital footprint for ALL your locations. Our multi-location data insights provide a big picture view across all your businesses with data pulled from our Listings and Reputation Management tools. You can see everything from a high-level overview down to an individual location.
Find your best and worst performers. By setting filters you can sort the data by any criteria to see which business locations stand out for better or worse.
Easily customize your social posts by location. Keeping your brands message consistent while maintaining a social strategy for each location can be daunting. With our multi-location social posting, you can create a single post and publish it to all your locations' Facebook pages. By using dynamic content and further customization, you can ensure that your posts are personalized for each location.
Workflow management has never been easier. Managing the reviews and listings for each of your locations is crucial to building a strong brand. With our multi-location platform, the information is collected into a single stream, so you can easily respond to reviews, correct listings, and so much more, all from one place.
Proof-of-Performance
Our Multi-Location Executive Report is an automated assessment that gives you direct access to proof-of-performance reporting. It lets you see where you are missing major opportunities in the digital landscape. By integrating with sources such as Google Business Profile, you can analyze data such as website traffic trends, goal conversions, and page views to get a complete picture for any number of your business locations. This automated report gives you a first-hand look at the return on your investment.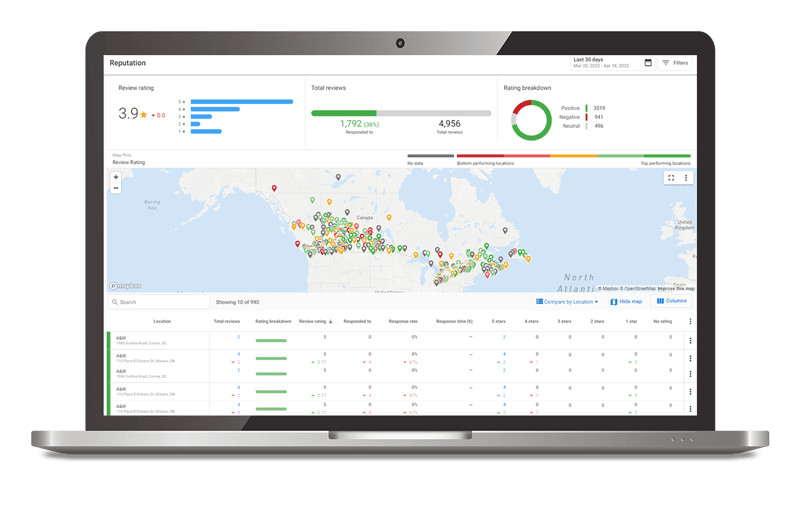 Easily Manage Your Brand
Our Multi-Location Digital Management Platform is your all-in-one solution for managing online listings, reputation, and social marketing for all your locations.
Learn More
Are you in control of your digital presence?
If you can answer YES to the questions below, then we applaud you for all your hard work. It isn't an easy job! We are here to help you simplify the process, regain control, and help your business succeed.
Let's build your brand together!
We work with your team to get a solid understanding of your business and develop a marketing strategy that guides people through the customer journey, turning them not only into customers, but into ambassadors of your brand.
Contact Us