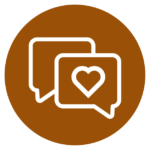 Social Marketing
Reach your audience. Be heard online.
For your business to be successful on social media you need to post a nonstop stream of relevant content and engage with customers across all social channels.
With Social Marketing, you can plan, schedule, and publish content for Facebook, Instagram, LinkedIn, Twitter, and Google Business Profile all from one place. Take advantage of ready-to-post content and stock images to make creating engaging posts a breeze. Grow your revenue by discovering new customers through Twitter lead searches and drive sales through Instagram. Provide excellent customer service by managing all comments left on posts and any mentions from within the app. In-depth analytics let you know how your posts are performing so you can prove performance and continue to elevate your social media strategy.
Generate leads, schedule ready-to-publish content, and collaborate with your team all from one place. Social Marketing makes managing social media simple.
One Place To Stay Social
Simplify posting to your social channels, generating leads, scheduling ready-to-publish content, and communicating with your followers all from one place.
View Pricing

Post everywhere from one place: Publish and schedule posts for all your social accounts including Facebook, Instagram, Google Business Profile, Twitter, and LinkedIn.

Drive e-commerce through Instagram: With the Clickable.bio feature, you can transform Instagram posts into a shoppable gallery of images, turning social fans into paying customers.

Engage your followers: Connecting with your followers is simple. Respond to customers, share ready-to-post content, and build stronger social relationships with your followers.

Mobile-friendly: Use on any device, any time—this means you can post and respond in the moment, and never miss a beat.

Generate social leads: Discover new leads on Twitter and engage them with the click of a button! Set up smart lead searches based on your chosen keywords and location, allowing you to find customers looking for businesses like yours.

Track links and analyze performance: Measure the metrics that you care about with rich engagement statistics. Monitor and track the links in your posts to see how many link visits originate from different social networks.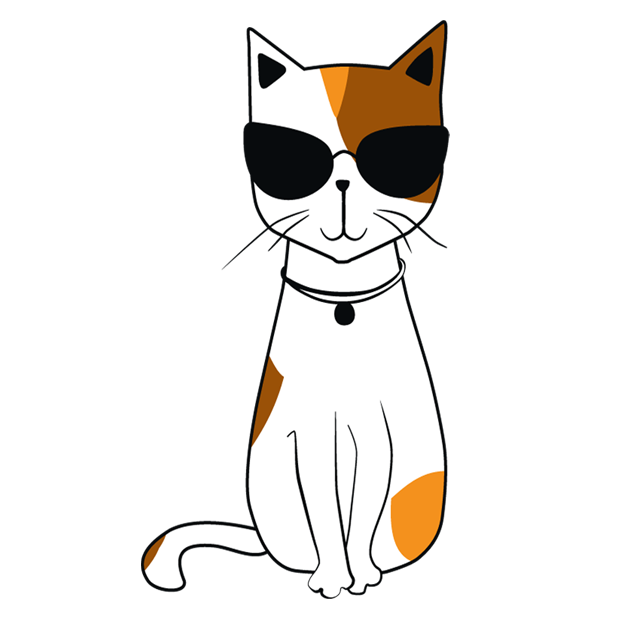 Awareness
Build brand awareness of your products and services with interesting social media posts from one easy-to-use platform.
Contact Us
FAQs
Which social profiles can you connect and post to with Social Marketing?
Facebook, Instagram, Twitter, Google Business Profile (Google Posts), and LinkedIn. From one place, business owners can publish content to multiple social sites with the push of a button, utilize in-line conversations so the context of interactions isn't lost and schedule a calendar of posts.
How many accounts can you connect to Social Marketing?
Social Marketing users can manage multiple accounts for most social networks, with the exception of Instagram and Google Business Profile.
Social Marketing | Express:
Facebook – up to 1 account
Google Business Profile – 1 account
Social Marketing Pro:
Facebook – up to 5 accounts
Google Business Profile – 1 account
Instagram – 1 account
Twitter – up to 4 accounts
LinkedIn – up to 4 accounts
How can social media help me generate leads?
Use our Twitter lead generation tool to find customers in your area talking about your services. Set up lead searches for keywords related to your business, then sit back and watch the leads roll in.
What's social media's role in customer service?
Companies know that customer service is important, but a lot of businesses still haven't formed a specific strategy for addressing online concerns and building social relationships. With 89% of U.S. consumers saying that they've gone to a competitor after a poor customer service experience, it's clear that a business's ability to listen to complaints and provide solutions is linked to its success.
Can performance be tracked across profiles?
Yes! Show your clients growth across channels from one dashboard, monitor changes in Facebook and Twitter reach and see the growth in fans and followers from social campaigns.
Can you customize posts per channel?
You can create a post and customize it per social channel by clicking on the "Customize by account" button in the top right of the composer. After customizing, it only takes one click to schedule or publish all of these posts to the different channels.
What are the top features?
Post calendar — Effectively manage and schedule posts using a convenient calendar view
Mobile-friendly — Fully mobile responsive so you can work how you want
Analytics — Rich engagement statistics on your social posts
Lead finder — Configure keyword searches and geo targeting to find and engage with your target audience
Ready-to-post content library — Use your favorite RSS feeds to discover great content to use in your social
media marketing
All-in-one composer — Post to Facebook, Instagram, Twitter, Google My Business, and LinkedIn
Direct Instagram scheduling — Plan Instagram posts in advance and then sit back as they are published automatically
Google Posts support — Promote your upcoming events, make special announcements, share timely offers and more
Configurable notifications — Get notifications on new leads, customer replies and more
Customer engagement — Get an aggregate view of all customer posts and respond to them directly
Clickable.bio for Instagram―Transform your Instagram posts into a shoppable gallery and turn social fans into paying customers
Can you post to multiple locations at once?
Through our Multi-Location App, you can post to multiple Facebook pages in one go. Maintain brand consistency while keeping each individual location local through dynamic content and easy customization. Get a high-level overview of your overall brand, or drill down to analyze how each location is performing—all from one app. Each location will need Social Marketing Express or Pro.
How long can your posts be?
While not all social networks are designed with strict character limits like Twitter, it's important for posts to be of a readable length. When posting to multiple networks, the Social Marketing Composer will limit your post according to the network with the lowest limit. The character count of your post is tracked above the Content box in the Composer.
Facebook – up to 63,206 characters
Twitter – up to 280 characters
LinkedIn – up to 700 characters
Instagram – up to 2,200 characters
Google Business Profile – up to 1,500 characters
Let's build your brand together!
We work with your team to get a solid understanding of your business and develop a marketing strategy that guides people through the customer journey, turning them not only into customers, but into ambassadors of your brand.
Contact Us