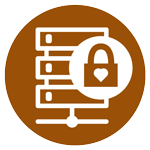 Website Renewal Options
Approaching the end of your 18-month agreement?
At this point in your website build journey, you should be seeing the fruits of your labor. Your 18-month website build agreement is complete, and you own your website and all of it's content. Time to choose a hosting/maintenance package that fits your business' needs. We offer three options: Full Renewal, Maintenance Only, and Premium Hosting.
Renewal Options
Full Renewal
100%
of your current rate/18 months
Incorporate New Features
Site Re-Design
Current Rate Guarantee
Unlimited Content Updates
Ongoing Support/Consultations
Hosting & Security
Software Maintenance
Regular Backups
By continuing your current plan, you lock in your rate. Even if our rates go up, your rate will remain unchanged.
Maintenance only
60%
of your current rate/12 months
Unlimited Content Updates
Ongoing Support/Consultations
Hosting & Security
Software Maintenance
Regular Backups
Take advantage of unlimited content updates at 40% off your current rate. A 12-month agreement is required. New features will be charged at our current hourly rate.
Premium Hosting
20%
of your current rate/monthly
Hosting & Security
Software Maintenance
Regular Backups
Month-to-month billing at 20% of current rate. No agreement required. Additional updates will be charged at our current hourly rate.
Parting Ways… We would never want to lose you as a client, but you own your website files and could move your site to another company or hosting provider. We will provide you with a file that contains your entire website. We'll also keep a backup of your site on our server just in case you change your mind.
Premium Website Hosting
Our premium website hosting is built for performance of loading your website. Better performance means better user experience. Our premium hosting includes daily backups, software maintenance, SSL certificate, security, staging, caching and DNS management.

High Performance
Pick from closest data center
Server side full page cache
Server side object cache
Access to staging sites for testing changes without affecting production site
Quickly scale up or move to another data center within minutes when needed

Content Delivery Network (CDN)
Data served from POP nearest visitor
Proxy – DDOS protection from CloudFlare

Monitoring - 4 Ways
Every 5 minutes for response and keyword
Daily for performance (we get notified if site is slow to load)
Daily visually (we get notified if there is a dramatic change in the page appearance such as a missing image)
Another dedicated server checks for response and keyword hourly and captures a screenshot (backup in case the initial 5 minute check monitor is offline)

Backups – 3 places daily
Entire server stored in block storage in same data center as the web site
Offsite storage
Local copy in our office
Highly dynamic/high traffic sites can be backed up in as short as 5 minute increments (additional cost)

Maintenance
Updates are not just set to auto load
Each site is checked daily
Based on our judgment of compatibility, we decide when updates are ready to be applied
Backups are made prior to all updates
Once updates are applied, the site is reviewed by us to confirm site is operating normally

Security
We stay on top of security developments and ensure all sites are exposing the proper headers to protect their users
3 layers of Firewall (Server UFW and IP banning, Web Application OWAF)
Two-factor authentication
As new security developments arise, we take steps to implement necessary changes
Let's build your brand together!
We work with your team to get a solid understanding of your business and develop a marketing strategy that guides people through the customer journey, turning them not only into customers, but into ambassadors of your brand.
Contact Us